Our Encino Dental Office
We pride ourselves on offering only the very best experience to our Encino community.
From the latest in dental technologies to one-time treatment visits, we know you will walk out the door with a beautiful, healthy smile.
Comfort and convenience are the hallmarks of our dental office operations.
To ensure your convenience below is the information you need about appointment scheduling, insurance acceptance, and billing.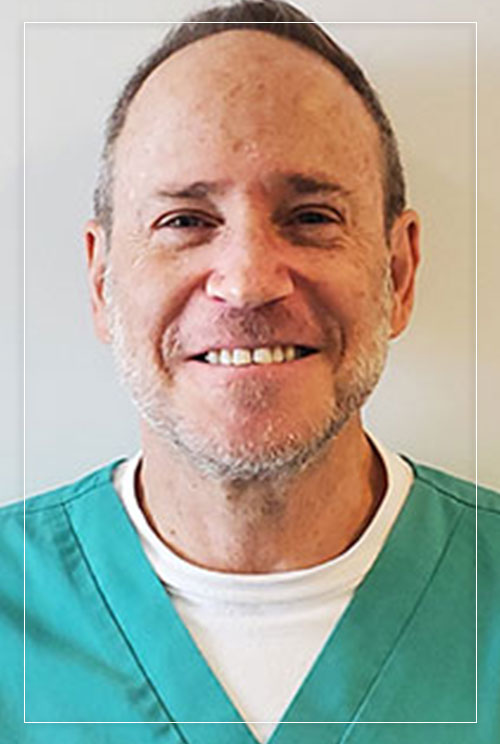 Dr. Gary Tobin DDS
Cosmetic Dentistry in Encino, CA
Dr. Gary Tobin was born and raised in New York. He graduated high school from Francis Lewis and attended Queens College for four years as an undergraduate. After graduation, he attended dental school at NYU College of Dentistry for another four years, where he graduated with his Doctor of Dental Surgery Degree (DDS).
Dr. Tobin was the director of clinical services at the Core-Vent Corporation and completed a two-year fellowship in Implantology at Brookdale Hospital in New York. He received specialty training in Anesthesiology at Mount Sinai Hospital in New York and taught Oral Medicine at the NYU College of Dentistry.
While in New York, Dr. Tobin met his wife Joyce. They decided to move cross country, moving to California in 1986. He and his wife have two lovely children, Daniel and Erica.
Dr. Gary Tobin has been practicing for 27 years and loves the field of dentistry. He is always looking to learn new techniques and strives to keep abreast of new dental technologies, adding digital x-rays, laser caries detection, and a computer software system that detects caries in a digital x-ray to his practice. He was the first doctor in the San Fernando Valley to own the CEREC in 2002, a machine that creates crowns right in the office for his patient's convenience.
At Gary Tobin, DDS, we are always accepting new patients and we look forward to continuing the goal of building beautiful healthy smiles.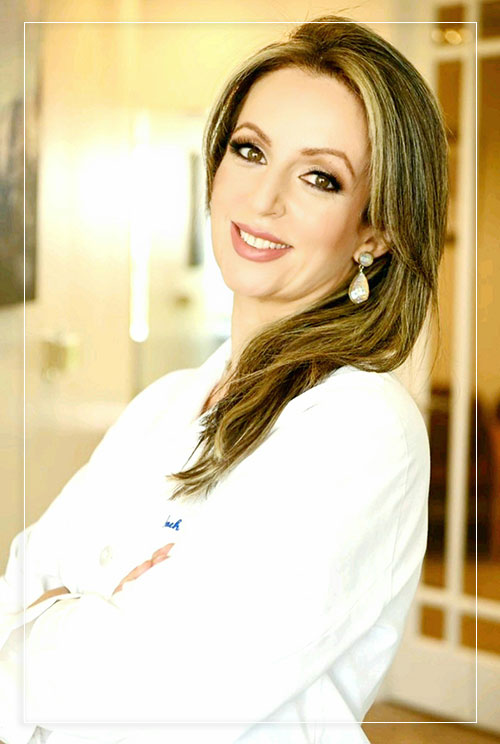 Dr. Poneh Ghasri has been living in Encino since 1990. She's a proud wife and a mom of 2 beautiful children. She dedicates herself to providing the best quality dentistry for her patients using the safest and the most effective techniques dentistry has to offer. With over 20 years of experience as a premier cosmetic dentist, Dr. Ghasri creates smile makeovers on a daily basis.
Her advanced training expertise in restorative, cosmetic, and implant dentistry allows her the ability to successfully perform more complex procedures, such as full-mouth rehabilitation cases, alongside a team of expert specialists. Well-versed in a variety of dental procedures that make her a trusted name in the modeling and entertainment industries, Dr. Ghasri is recognized by Invisalign as a "Preferred Provider" and by Denmat as a "Top Lumineers Dentist," based on her experience in her field.
She has also written multiple articles and has participated in several research studies in numerous areas of dentistry.
Dr. Ghasri's passion for dentistry started when she was a young girl eager to visit her father at his dental office. Besides inheriting his genes, Dr. Ghasri also learned from her father the importance of serving the community both in and out of the dental office.
Raised and educated in Los Angeles as a proud Angeleno, Dr. Ghasri is working to improve the dental health and education of her community through her practice and outreach. She is a dual graduate of UCLA, first earning her Bachelor's Degree with honors in Neuroscience from the UCLA College of Letters and Science before obtaining her Doctorate of Dental Surgery Degree from the prestigious UCLA School of Dentistry.
Dr. Ghasri is passionate about learning on a daily basis. Other than courses in dentistry, she enjoys spending time with her family, taking self-improvement, leadership, and communication courses, as well as listening to audio books.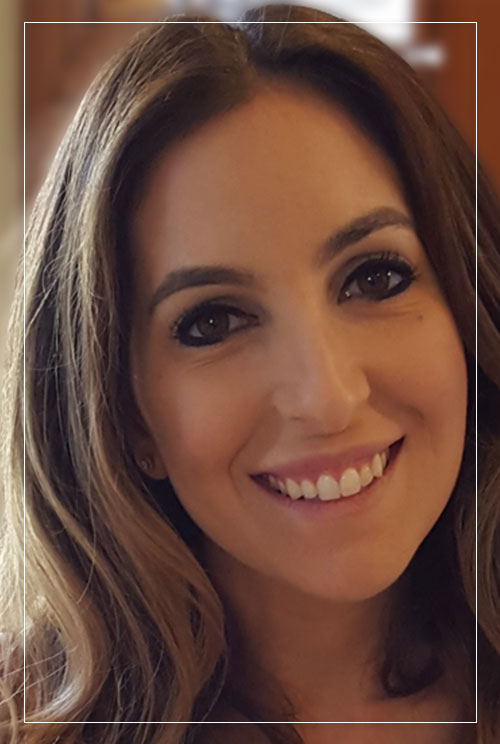 Dr. Sharona Meshkinfam is a general dentist who has completed numerous courses in Advanced Aesthetic Dentistry and her main focus is performing cosmetic dentistry.
Dr. Meshkin has a passion for delivering beautiful smiles and she works closely with the other specialists in the office (orthodontist and periodontist) to ensure that her patients receive the most complete care.
Her vision and creative treatment planning allow her patients to achieve their personal aesthetic goals. Her knowledge of the latest cutting edge techniques and resources has resulted in continuous successful treatments.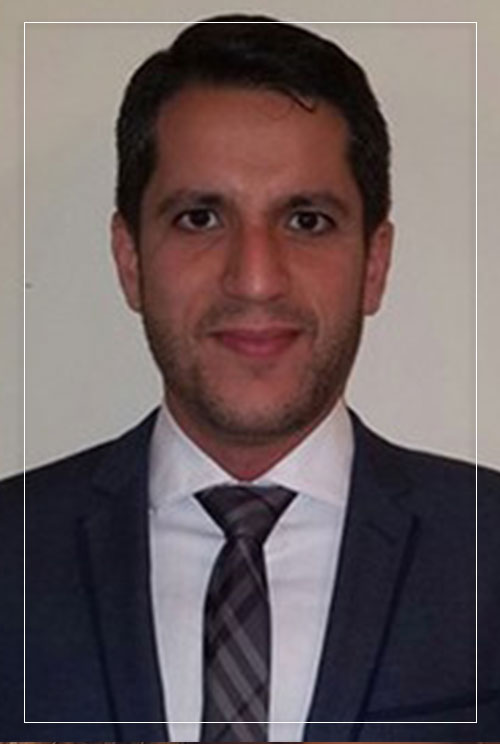 Dr. Rafiee received his Bachelors Degree in psychological biology from UCLA. He then moved across town to receive his Doctorate of Dental Surgery degree from USC. After graduation, he performed surgical dental procedures in his first residency in the Central California Veterans Hospital and Fresno Community Hospital, the only Class I trauma hospital between San Francisco and Los Angeles. Dr. Rafiee then complemented this training by returning to USC to finish his second residency, this time in Periodontics.
There he specialized in treating periodontal disease and placing dental implants while completing a Masters Degree in cranial facial biology.
Dr. Rafiee has worked in California for a number of years. In that time he has written several dental research articles in contemporary journals, presented many advanced cases in dental seminars, and taught advanced grafting to dentists in the USC School of Dentistry. His research interests are the esthetics of gingiva around natural teeth.
Specialty
Periodontics
Associations & Certifications
American Dental Association
American Board Of Periodontology
Teacher:
USC School of Dentistry. Optimal Implant Placement and Bone and Soft Tissue Grafting. Directors Drs. Zadeh/ Jovanovich.
Editor of Scientific Journal Editor:
Past Contributing Editor, Journal of Western Society of Periodontology, Periodontal Abstracts
Lecturer/ Presenter:
The Hybrid Prosthesis: "The Implant Supported Fix/ Detachable Prosthesis". USC Hispanic Student Dental Association Symposium.
Researcher in the Field of Dentistry:
Dental Papilla Analysis A Multifactorial Viewpoint. California Society of Periodontists Award for Excellence in Research in Clinical Periodontal Therapy.
Publisher of Scientific Articles in the field of Periodontology
Rafiee, RM. DIGO: drug-induced gingival overgrowth. Part II: molecular mechanism.
J West Soc Periodontol, Periodontal Abstr. 2010;58(4):99-101.
Rafiee, RM. DIGO: drug-induced gingival overgrowth. Part I: clinical features and pharmacology. J West Soc Periodontol, Periodontal Abstr. 2010;58(3):67-70.
Rafiee, R. Sodium hypochlorite mouthwash. J West Soc Periodontol, Periodontal Abstr. 2009;57(4):99-102.
Our professional staff maintain the highest levels of accreditation and pursue ongoing education to stay abreast of the latest trends in dentistry.
Nancy Bell-Redmond, RDH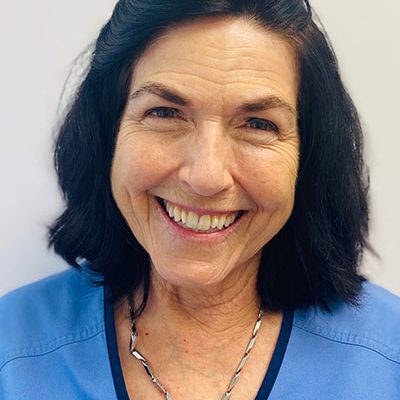 Nancy is one of Dr. Tobin's skillful hygienists. Her dad was a graduate of the University of Oregon Dental School who practiced in the San Fernando Valley. Nancy assisted her father after school in her teens, which began her peaked interest in dentistry.
Nancy attended Cal State Northridge pursuing a teaching career, changing careers back to dental assisting, then attending the WLA/UCLA Dental Hygiene School. Nancy was president of her graduating Class of 1982, successfully passing the National Boards In the 98th percentile and passing the California State Board in 1982.
Nancy's interest in health extends beyond the world of dentistry. She has been an avid yoga student for over 25 years; she has also taught post-natal exercise classes and will eagerly share her knowledge about enjoying a healthy lifestyle.
Nancy looks forward to making your dental visit to Dr. Tobin's office an informative and pleasant experience.
Courtney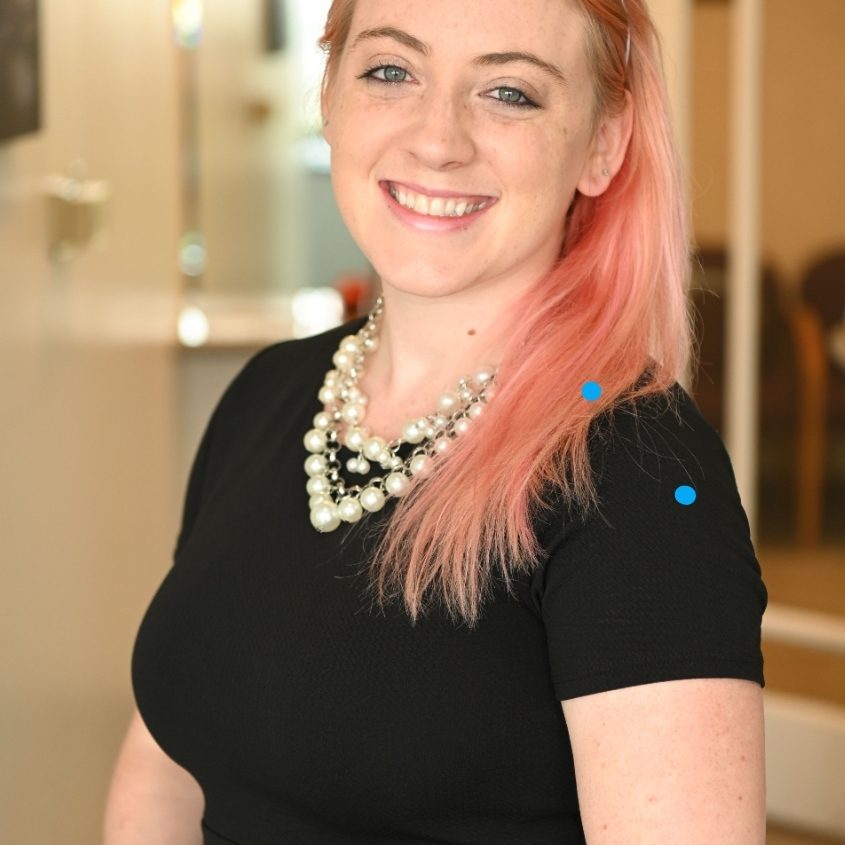 Lead Dental Assistant
Hey, I'm Courtney! I am the Lead Dental Assistant here at Encino Smile Makeover. My older sister and I grew up in many different places most of our childhood due to our father being a Marine. Although my family's roots are in Kentucky, Southern California is home to me. Of all the careers I have had in my life--from radio broadcasting, computer programming, marketing and digital design--my ten years of dental assisting has brought me the most fulfillment! I love talking to patients and making their smile healthier and brighter! I also know that many people feel anxious about coming to the dentist, so I make it my personal goal to
make your visit pain and anxiety free!
One of my more recent passions has been advocacy for the Deaf and Hard of Hearing Community, being fluent in ASL allows me to be even more helpful to each and every unique patient we see.
Michelle Ochoa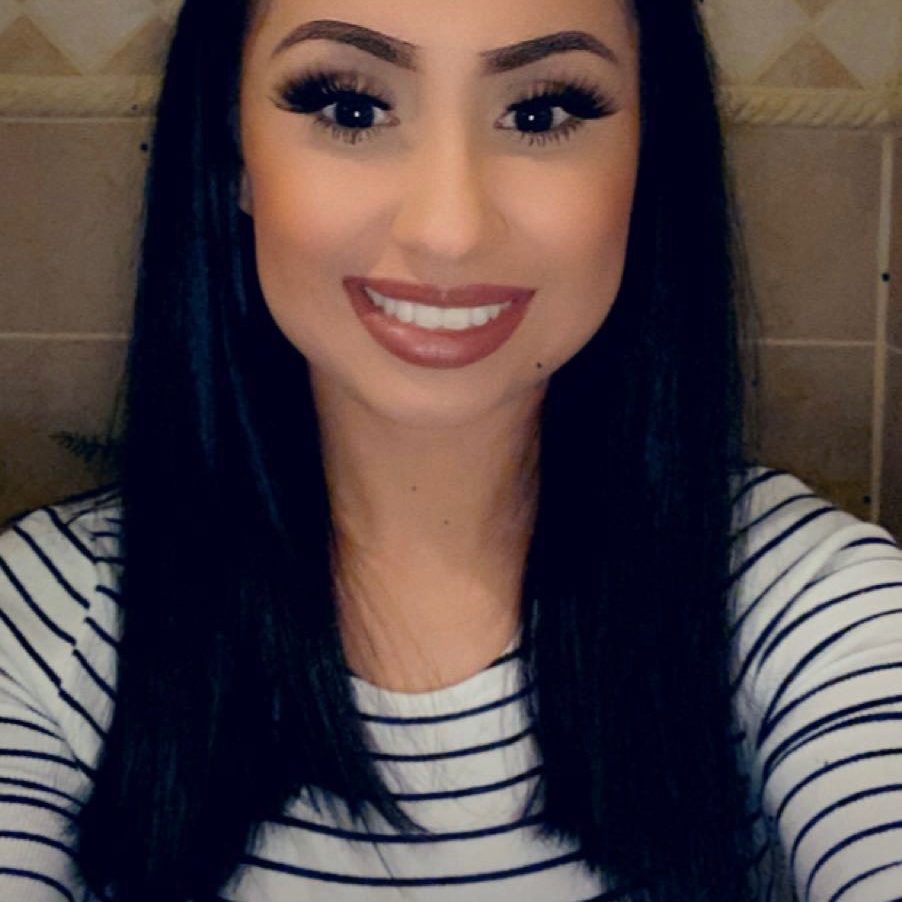 Dental Assistant
Hi My name is Michelle. I graduated from San Fernando High School in 2006. I grew up in the San Fernando Valley. I have been in the dental field for 14 years.
I started working as a dental office sterilizer. As I gained experience, I became back office manager and moved into managing the whole office.
I love my job and love helping patients, making sure they always happy and walk out with a smile on their face. I enjoy the gym and spending time with my family. I was blessed with a beautiful little boy in September 2020!
Jean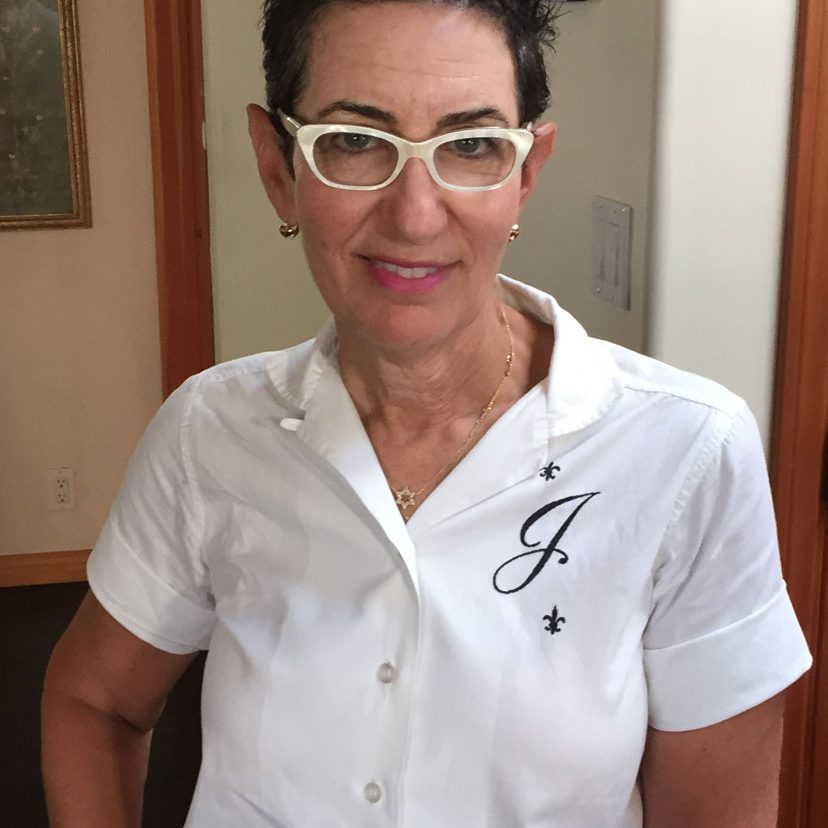 After earning my Bachelor's Degree in Psychology from Queens College in New York, a confluence of events lead me to Dental Hygiene school in Kansas City, and after graduation my husband and I moved to Los Angeles.
It has been my privilege, and my pleasure, to be a dental health care provider working with the most skillful, expert and dedicated dentists. I have been fortunate to have always been part of a team that truly values the patient and always provides the most excellent care, being both conservative and current in our treatment.
I enjoy seeing the patients in our office, which has the most amazing view of the Valley! I am a member of the California Dental Hygiene Association, and the Beverly Hills Dental Hygiene Study Club, and I was featured on the cover of RDH magazine. I am 'always on the go' and have no difficulty staying busy with my family and friends when I'm not in the office.
I like to walk, take Pilates classes and bake cookies and everyone who knows me knows that, "I love teeth"!
Sharly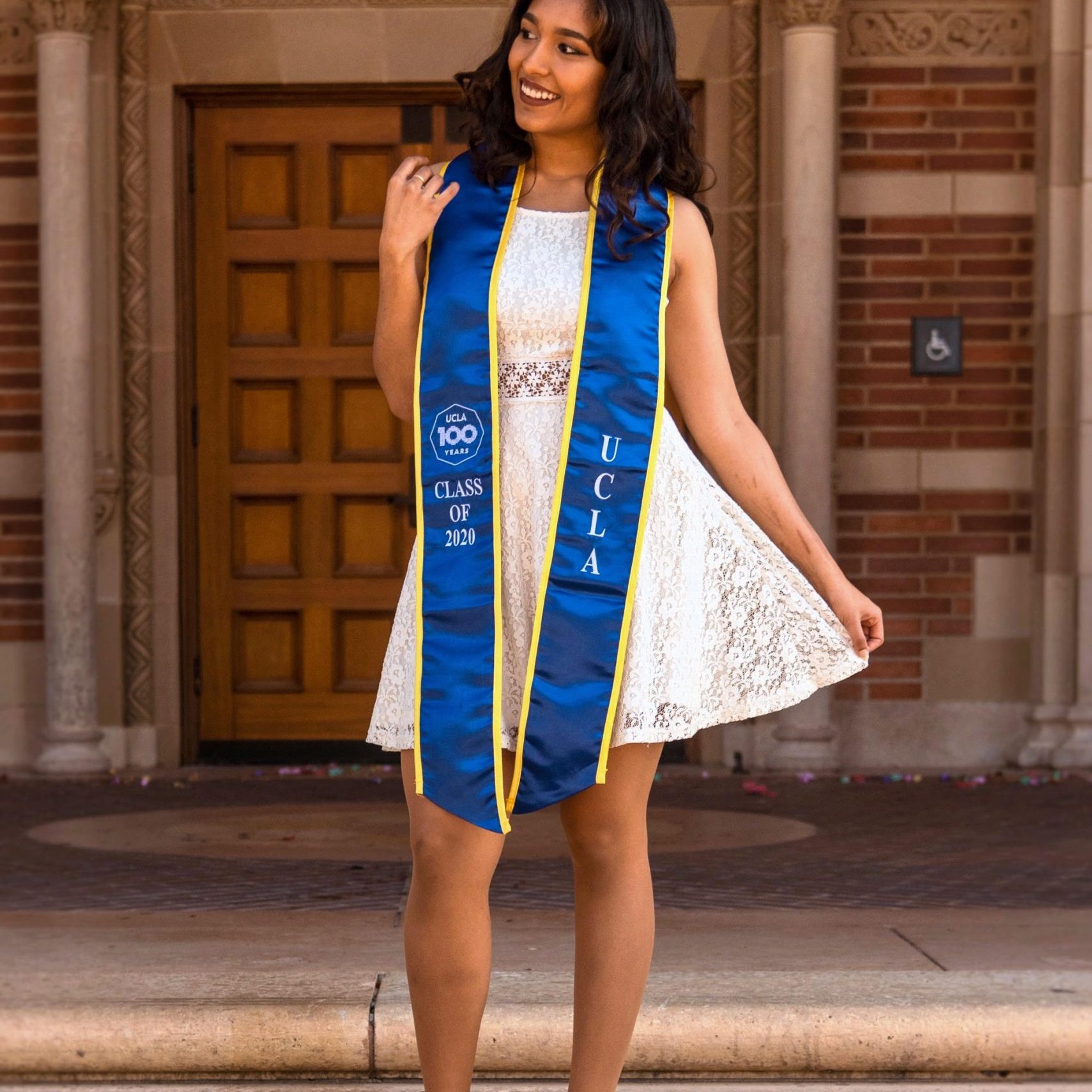 Hello! My name is Sharly, it is a pleasure to meet you! I work both within the dental administration and dental billing fields. I was born and raised in the valley and know the stretch of 405 and 101 like the back of my hand! I enjoy painting, hiking, and writing during my spare time.
I am a 2020 UCLA graduate with a B.S. in Integrative Physiological Sciences, pursuing dentistry as my career. Until dental school, I will be spending my gap years gaining invaluable experience working within this dental office.
The view of the valley is definitely an additional perk! My goal is to help patients of diverse backgrounds mitigate their dental anxieties, get them the care they need, and provide my services to my community.
Appointments

We know you have many choices when choosing a dentist in Encino, so we have made requesting an appointment a simple process by clicking the Request Appointment button to your right. If, for any reason, you cannot keep a scheduled appointment, or will be delayed, please call us as soon as possible.
Insurance and Billing
We accept most traditional insurance plans; contact our office to verify acceptance of your plan. We are happy to file insurance for your reimbursement as long as your benefit plan indicates that you are free to choose your own dentist. We accept checks, cash, or major credit cards. We also offer a flexible payment plan through CareCredit. Please see our Financial Coordinator for details.
Accepted Insurance Carriers
• All PPO Dental Benefit Plans • Delta Dental • Aetna • Met Life
Awesome!
I had a pain in my incisor that was exacerbated by my tooth whitening gel. Doctor Tobin filled the cavity and now the pain is gone. Also, I got to hear a great music playlist that he put together for our drilling session! Awesome!

- Jonathan B
Highly Recommend!
Dr. Tobin is always an exceptional Dentist. He is very caring and concerned about my good health and well being. He has a GREAT sense of humor. I love his professionalism and expertise.
I recommend him very highly!!
- David F
Awesome dental work!
The hygienist was lovely and very gentle, yet she did a thorough job. Dr. Tobin was awesome, as always, great staff, very clean and inviting environment, and awesome dental work! Pleased!
-Ashley S
Encino Smile Makeover
16055 Ventura Blvd Suite 1035, Encino, CA 91436 • (818) 990-5240
Email: encinosmilemakeover@gmail.com