Cosmetic dentistry will give you healthy, radiant teeth. It is one of the most cost-effective ways to improve confidence and make you want to share your smile.
With state-of-the-art materials, and tested, trusted dental techniques, cosmetic dentistry improves the appearance and enhances self-esteem. Composite fillings have replaced traditional silver-colored amalgams, while gold has given way to porcelain in the creation of bridges.
Other techniques like teeth whitening and veneers can improve the color and/or shape of your natural smile.
Porcelain Veneers
Dental veneers are custom-crafted porcelain laminates fitted by a dentist over the front of an existing tooth. They bond directly to the front of the tooth, dramatically enhancing its shape, color, and appearance.
Porcelain veneers are:
Virtually undetectable
Very durable
An effective way to improve smile appearance
No Prep Veneers/Lumineers

These types of veneers are designed to be ultra-thin (sometimes as thin as contact lenses), so they can be placed over your teeth to deliver natural-looking and beautiful results. No-prep veneers are non-invasive and cause no harm to your teeth. Schedule a complimentary consultation appointment to see if you're a candidate.
Teeth Whitening
In-Office Teeth Whitening:
At our Encino Dental Office, we offer a variety of in-office teeth whitening procedures, including Zoom Advanced, and Kor Whitening system. These systems deliver optimal results in a short period of time, and they're done under the supervision of our doctors. Before and after shades will be obtained, so that you can witness the end result instantly!
Take-Home Teeth Whitening:
At our Encino Dental Office, we use a myriad of different teeth whitening products. Depending on the patients' needs and desires, we provide custom made or ready-made whitening trays with a specific solution that would be appropriate for each patient. Generally, the procedure is performed at home for an hour a day over a few weeks, per the doctor's instructions.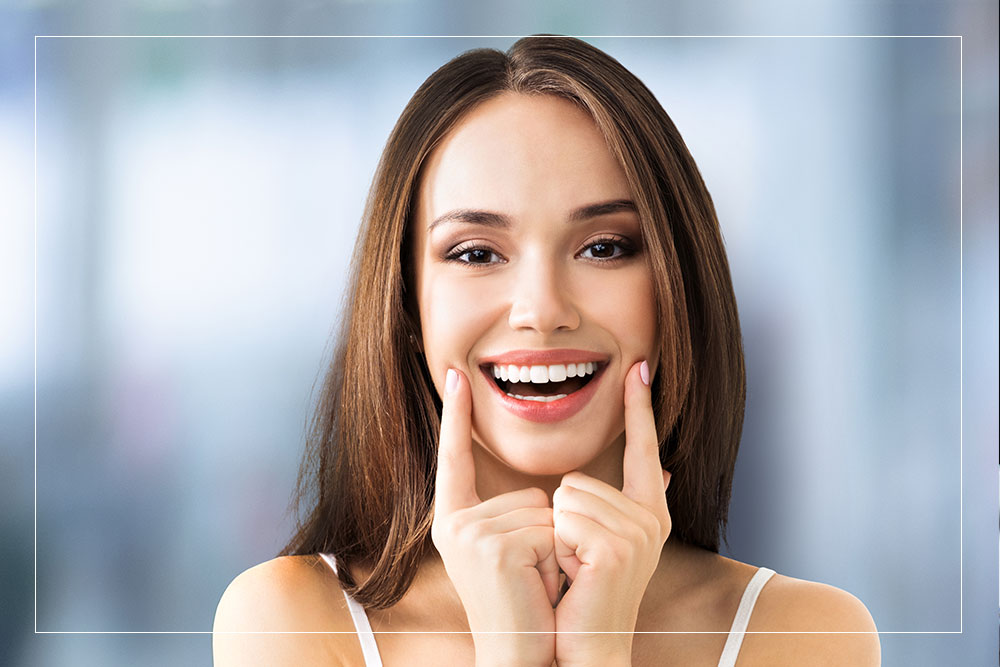 Snap-On-Smile
Snap-On-Smile is a comfortable, painless, and easy way for patients to obtain a beautiful smile.
It was developed by a dentist who had realized many patients with missing, misaligned, or discolored teeth do not have the time or the finances to invest in extensive treatment plans. It is a thin, yet very durable and natural-looking appliance that is removable.
Snap-On-Smile can be used as a temporary or long-term provisional solution and can be made for upper and lower teeth. It is very thin, yet quite strong and fits over your own teeth to achieve a very natural-looking smile, regardless of what your natural teeth look like.
Snap-On Smile has been life-changing to thousands of people and has given them the confidence to smile.
It is a great option for:
Spaces, crooked, uneven, or stained teeth, as well as for missing teeth
Patients that are not candidates for implants or bridges
Patients who would like a brilliant smile without the expense and discomfort of complicated and aggressive dental procedures
Patients who have a removable partial denture and want a more beautiful and comfortable alternative.
It's easy, painless and you can start today:
You select the style and shade of your new teeth
Your dentist takes an impression of your teeth
You come back after a couple of weeks for a final fitting and you wear your Snap-On Smile home!
Periodontics
Periodontics involves diagnosis, and prevention and treatment of periodontal disease, also known as gum disease.
Periodontal disease is an infection of the gum tissues. It includes gingivitis and periodontitis. Periodontal disease is the leading cause of tooth loss in adults.
When plaque and tartar are left on teeth and gums, periodontitis may develop. You can reduce your risk by brushing twice and flossing once daily. You should also have a dental exam and professional dental cleaning at least twice yearly.
Treatment
The most common treatment is deep cleaning or scaling and root planing. Our experienced hygienists can perform this gentle and effective procedure, which is removal of tartar from the teeth surfaces as well as the roots.
Dental Implants
Dental implants are used to replace badly damaged or missing teeth. Teeth are lost for several reasons, including accidents, decay, and gum disease. Missing teeth cause the teeth on either side of the cavity to become loose, to move, or be exposed to cavities from plaque. Your teeth support each other. When one is lost, the rest may suffer.
There is now an effective solution to the issue of missing teeth: implants. Dental implants are fixtures that are placed directly inside the bone, generally made of titanium. This fixture integrates with the bone and becomes very strong. After a couple of months, crowns can be placed on top. These crowns can be made of porcelain, which looks natural and looks like natural teeth. They act as your real teeth, they don't get decayed, and they can assist you in chewing and talking.
Please feel free to make a complimentary consultation appointment at our Encino dental office to see if you're a candidate for dental implants. Our board-certified periodontist will evaluate your gums and bone and will make a proper diagnosis based on his findings.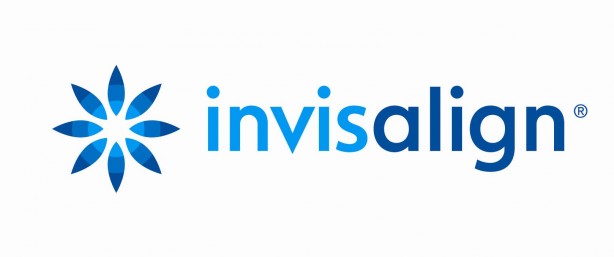 Invisalign
Invisalign is a series of clear aligners that slowly moves your teeth into proper position. They are invisible and comfortable. Invisalign straightens your teeth using a custom-fitted series of clear aligners made for you. These aligner trays are made of smooth, invisible, and comfortable plastic that is worn over your teeth. They gradually and gently shift your teeth into place. There are no metal brackets to attach and no wires to adjust. You just put in a new set of trays about every couple of weeks, until your treatment is finished. You'll achieve a great smile with little or no interference in your daily life.
Dr. Ghasri, an Invisalign Premier Provider with hundreds of lifetime case starts will discuss your case in detail to determine if you're a good candidate for Invisalign. Please feel free to schedule your complimentary consultation today to see if you're a candidate for Invisalign.
Root Canal Therapy
When a tooth's root is damaged by decay, the tooth can easily be lost. In the past, the most common way of treating damaged teeth was to extract them. Today, however, root canal treatment is available to save damaged teeth from extraction and preserve the health of your other teeth.
A root canal treatment involves drilling a small hole inside the tooth, in order to reach the inner pulp and root of the tooth. The root is cleaned and a sealant is inserted into the tooth, protecting the root from further decay.
A root canal treatment is often performed in stages. Dr. Kakoli, our board-certified endodontist, will examine you during one visit and may decide to perform the root canal during that visit, or may wait for a subsequent visit
Our Encino dentist has performed many successful root canals and will be happy to discuss with you the best way to treat your tooth decay issues. While root canals are not always necessary, sometimes they are the only way to treat deep cavities. If less aggressive measures will work, Dr. Kakoli can discuss these with you as well.
Make an appointment today to talk to our Encino dentists about root canal treatments. Dr. Kakoli can explain the details about the procedure and what to expect before, during, and after a root canal.
Snore Therapy
Snoring is a very serious condition that millions of people suffer from nightly. It indicates that the airway passage is obstructed. Research has shown that half of the population snores, which is in most cases treatable.
One of the most effective treatments for snoring is simple snore therapy appliances. Our Encino dentist can make your custom-fitted mouthguards that are comfortable and can be worn to sleep every night. These snore guards will position the tongue in a way that the air has easier movement in and out of the body.
If you are experiencing chronic snoring that is affecting your sleep, contact our Encino dental office today. We can discuss all of the options that may be available to you to cure this condition.
TMJ Therapy
Temporomandibular Disorder is a painful condition that can cause tenderness on each side of the head near the joints. This is the same joint that allows us to speak, chew, and even yawn, so any pain in this area can be brutal. If you've recently experienced this type of pain, you should learn what symptoms to look for and what treatment we can offer you.
If you believe that you may have Temporomandibular Disorder, and are experiencing symptoms such as tenderness around the jaws or ears, difficulty chewing, locked jaws, frequent headaches, or an uneven bite.
Some causes are erosion of the disc that aligns the jaw, deteriorated cartilage, trauma, grinding, and arthritis. If you're experiencing any of these symptoms, our experienced dentists can help you identify the root cause and offer different and effective routes of treatment, such as offering muscle relaxants, and/or fabricate custom-fitted bite guards for nighttime use. These night guards will help relieve the pressure while sleeping and will push the jaw forward into correct alignment.
Emergency Dentistry
Your Encino Dentists are here to help you with any dental emergencies you're experiencing in a timely manner. We can make sure to accommodate you and alleviate any pain or discomfort you might be experiencing.
If you are experiencing an after-hour dental emergency, please call our office directly, and connect to our emergency line. If you can't reach us, please contact your local emergency room, as some conditions might be life-threatening.
Removable Dentistry-Dentures and Partials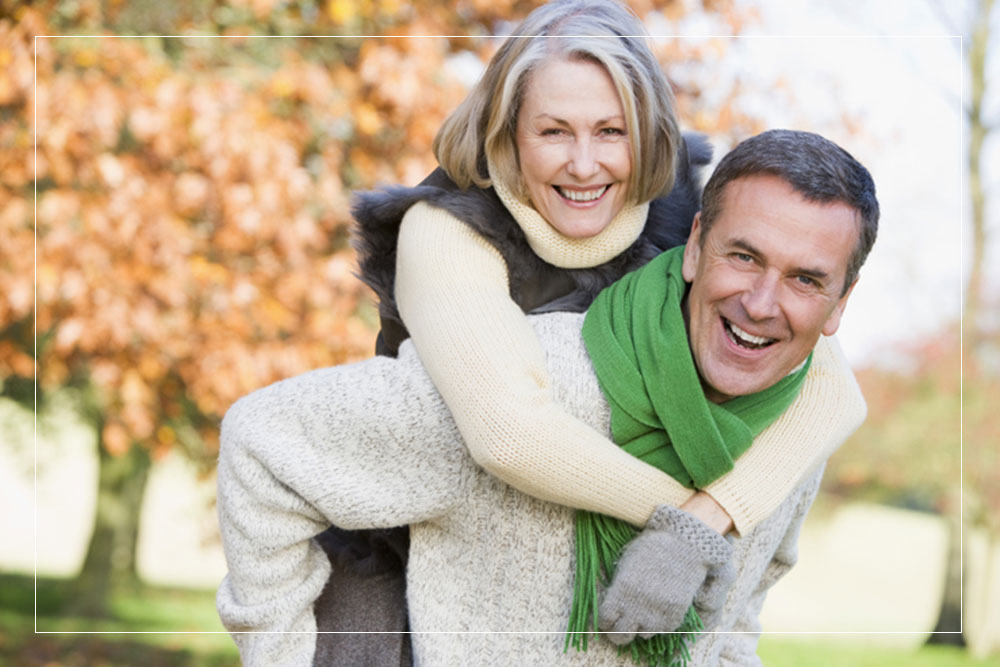 Full Dentures
It is estimated that 25% of adults will lose their teeth by the time they reach old age. One method of treating loss of teeth is with the use of full dentures that replace missing teeth. Full dentures are "plates" that fit the lower or upper jaw. Depending on the amount of bone present in the arches, these plates can fit in place without slipping while chewing or speaking. Dentures will also greatly improve your appearance and will give you a bright smile with confidence! Schedule your complimentary consultation with our experienced Encino office to see if you are a candidate for full dentures.
Partial Dentures
If you've lost teeth due to a disorder, an accident, or dental decay, you might be a candidate for partial dentures. Generally, dental implants or dental bridges are used to replace missing teeth; however, in certain instances where dental surgery is contraindicated, partial denture may be the most appropriate solution. Partial dentures are custom-fitted on the upper or lower arches depending on where the missing teeth are.
Partial dentures are great for those who can not or choose not to tolerate dental surgery. They are removable and are easy to clean.
Valplast Metal-Free Partial Dentures
One of the best types of partial dentures is the Valplast metal-free flexible ones. These partials do not have metal clasps to attach them to the adjacent teeth, so you get a much nicer appearance when you smile. The Valplast dentures can be very esthetic, and the plastic support material is tissue-friendly.
Visit our Encino dentist to discuss your need for dentures and how they can benefit your health, your appearance, and your quality of life.
Laser Dentistry
A Laser is a machine that produces narrow, intense beams of light energy which may not be visible to the human eye. When laser light comes in contact with tissue, it causes a reaction. The beam of light produced by the laser can remove, vaporize, or shape soft tissue (gums, cheeks and tongue) or hard tissues (teeth).
Lasers are used for many different soft tissue procedures, such as elimination of tongue or lip ties, removal of swollen or inflamed tissue caused by some medications. It may also be used for biopsy procedures, where samples are needed to identify tumors in the oral cavity. They are also used routinely for other procedures, such as crown lengthening, which involves removing excess tissue to provide adequate tooth-shaped for properly fitting dental crowns.
Lasers can also be used to detect and remove dental cavities and to restore with composite fillings. They can be used to whiten teeth and to brighten your smile.
At our Encino dental office, we are fortunate to have several different laser machines to be able to perform multiple procedures appropriate for our patients.
Awesome!
I had a pain in my incisor that was exacerbated by my tooth whitening gel. Doctor Tobin filled the cavity and now the pain is gone. Also, I got to hear a great music playlist that he put together for our drilling session! Awesome!

- Jonathan B
Highly Recommend!
Dr. Tobin is always an exceptional Dentist. He is very caring and concerned about my good health and well being. He has a GREAT sense of humor. I love his professionalism and expertise.
I recommend him very highly!!
- David F
Awesome dental work!
The hygienist was lovely and very gentle, yet she did a thorough job. Dr. Tobin was awesome, as always, great staff, very clean and inviting environment, and awesome dental work! Pleased!
-Ashley S
Encino Smile Makeover
16055 Ventura Blvd Suite 1035, Encino, CA 91436 • (818) 990-5240
Email: encinosmilemakeover@gmail.com